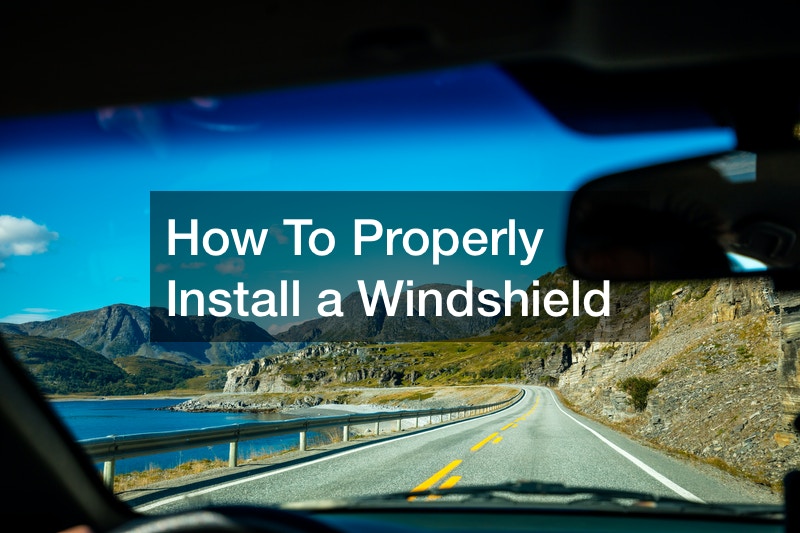 If you have ever asked yourself "How on Earth do I replace my windshield?" then watch this video for a detailed guide on how you can install a windshield.
Most professionals suggest that you should not attempt to replace a windshield on your own. It is better to hire an expert since it is a very particular practice.
The first step in installing the windshield is to pop the hood and get rid of anything around the windshield that would get in the way. Windshields are kept in place by a peanut butter-like adhesive that needs to be cut off after the surrounding things are removed. Everything along the perimeter of the windshield needs to be removed before the cutting starts.
Vehicles have different kinds of protective molding around their windshields that need to be removed. There are several tools that need to be used to remove a windshield. Wires or extractors are commonly used for these procedures. The first step when actually cutting is to use a tool to trim off the adhesive that is holding the windshield in place. This part of the process varies depending on the size of the windshield and the type of adhesive that has been used.
It is highly recommended that you do not try installing a windshield on your own. To avoid costly damage, do not say "I can replace my windshield with no help" because it will only lead to further issues. Contact a local professional for more information.
.